Women's lifestyle has evolved throughout the years. Looking beautiful is no longer just an option for women nowadays. It has become a requirement with friends and at the workplace. Gone are the days where a simple necklace or a pair of earrings would do the job. Designers have come up with ways on how to level things up with layered necklaces and statement earrings. Women's needs have become more complex because of this, and so has their closets.
JAJOV premium jewelry cabinets have established itself to become the only centerpiece needed in every woman's vanity area. With its stunning design and well-appointed slots for all your pieces of jewelry (we mean all and all types), it is everything you need and more.

No, we are not talking about grandma's jewelry armoire. Absolutely not. This is the range rover of all jewelry cabinets.
Imagine having all your makeup, pieces of jewelry, and cosmetics in one place. Wouldn't that be a dream? Throw in some plush velvet-lining for the interiors and some shadow-free lighting fit for a queen and you know what we are talking about. The JAJOV jewelry cabinet carries a ton of stuff including your makeup and perfume bottles so you wouldn't have to worry about smelling good ever again.
Having limited space is one major issue of why women forgo having a vanity area at home. JAJOV's research and development have come up with ways to address this with a variety of out-of-the-box options. Scared of poking holes through your landlord's walls? JAJOV Door mount mirror jewelry cabinet comes with a full-length mirror and LED lights to address all your worries.
The mirror jewelry cabinet full length with LED light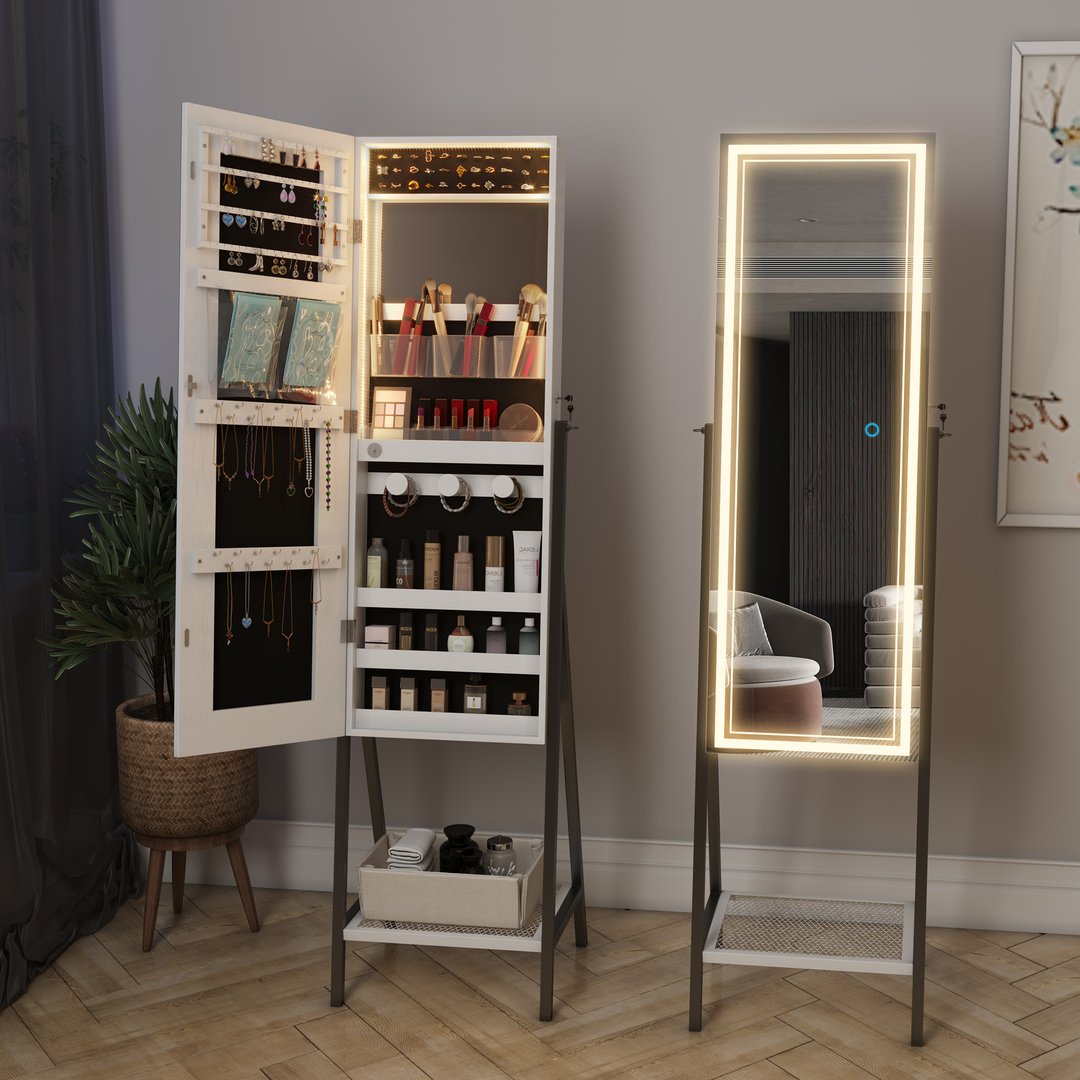 Thinking of tearing down walls to create a vanity area for yourself? JAJOV Mirror Jewelry Cabinet Wall Mount is the perfect solution. Simply choose your preferred wall and hang it there.
Imagine getting your own acrylic makeup organizer and storage drawers. Getting organized has never been so easy. And don't forget to return the detachable cosmetic bag on your way from traveling.
JAJOV has simply thought of everything a woman needs. Take our word for it. Gone are the days wherein you need to buy a mirror and a desk separately. Not to mention the makeup lamp.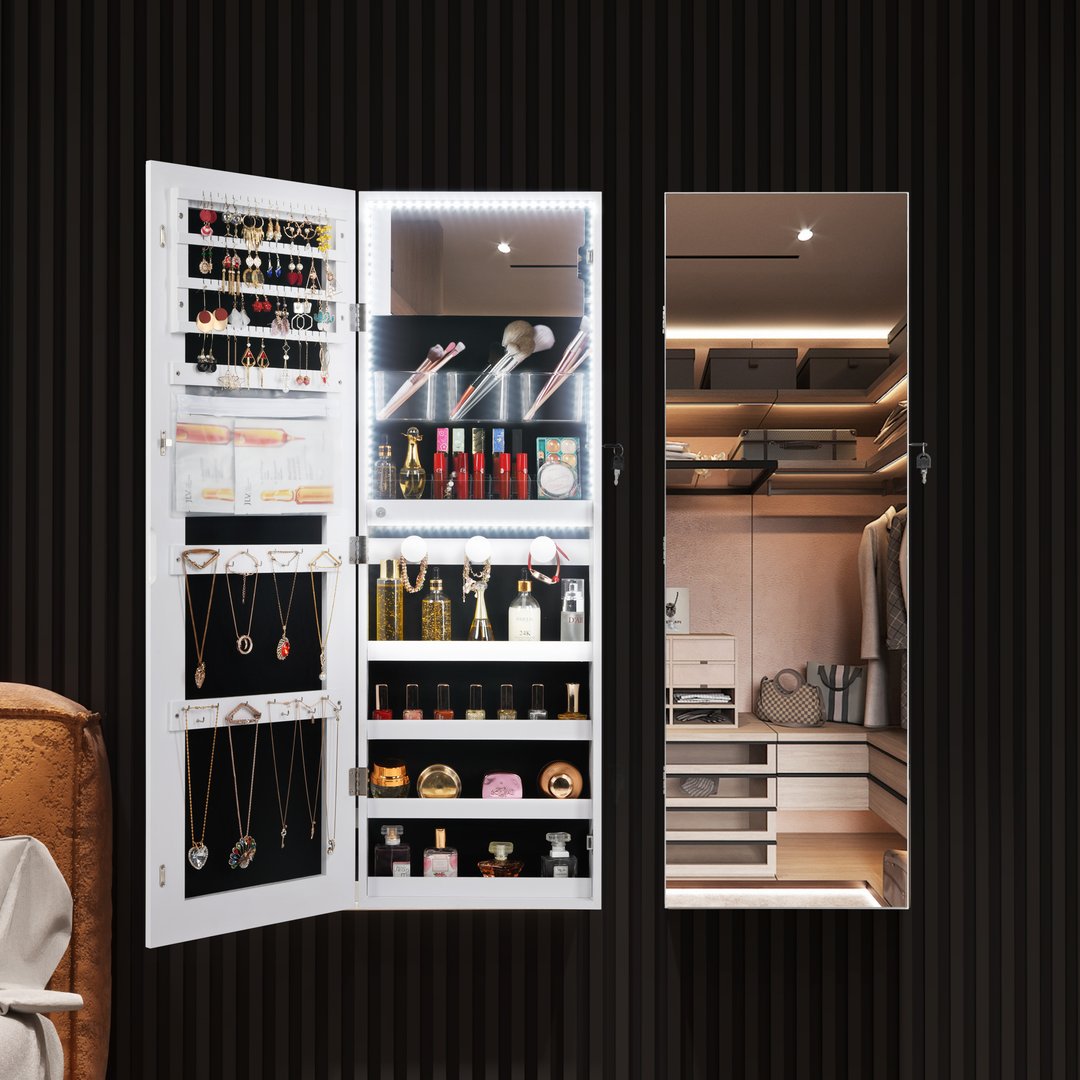 Back in the days, superb lighting and makeup organizers can only be found in Hollywood studios or in expensive salons. As the demands of society to continue to grow, so has women's needs. It is in this aspect JAJOV has chosen to play a vital role.
JAJOV's total lighting solution and posh organizers have been sought out by professional and career women alike. Now it is possible to have all of these in the comforts of your own home.
JAJOV's innovative ways of addressing the needs of women is a game-changer. Whether you are a Hollywood star, a model, a lawyer, or a full-time wife and mother. It has everything you can think of. Having your own vanity area is now possible. What else can you ask for?

SHOP NOW